Book 1, Monsters In Your Head:

Based on a true story…
Shaynie was born to be a satanic priestess. In preparation for her destiny she is tortured a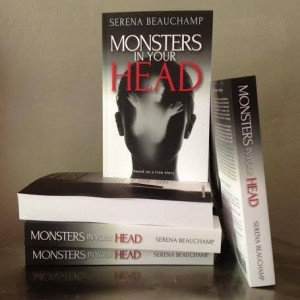 nd brainwashed until her mind splits into a thousand pieces. Although her fractured psyche is a playground for demons, her heart longs for something more than the torment she has endured for so long. Will she ever learn to trust when all she has known in the past is fear and abuse? Can she allow comforting bonds of love to replace violent ties of blood?
Monsters In Your Head is a horrifying yet ultimately inspiring story of friendship and deliverance. You will be awestruck by the bravery Shaynie shows in the most trying of circumstances. You will see the Hand of God deliver her from the terror that walks by night, and you will rejoice to watch her discover a world where love is the currency and evil is finally restrained.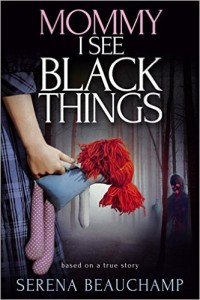 Book 2, Mommy I See Black Things:
"Mommy, I see black things." Her daughter's simple words struck horror into Serena's heart. Was Ana suffering from childhood schizophrenia or something far more sinister?
Things are not always as they may appear for children who claim to hear voices or see beings that are not visible in the natural world. Though challenging to consider, some individuals have been equipped with a sense of spiritual discernment so profound they can see and/or hear spectral beings in the supernatural realm. Unless managed correctly, this ability can feel like a curse because they are constantly harassed by terrifying entities they may see or scary voices they may hear.
Fear not, there is hope! This true story of a little girl who went from orphan to warrior illustrates how the besieged individual can find peace and stand firm against direct demonic attack as well as insidious supernatural harassment.
READERS RESPOND…
Great writing! Amazing story. Incredible. Those words don't even begin to cover what array of emotions I experienced while reading this book. SB, Alberta, Canada
The whole thing is mind-blowing. I love it! Part of it is funny and touching and part of it is terrifying. I have learned so much reading this book. JS, Montverde, FL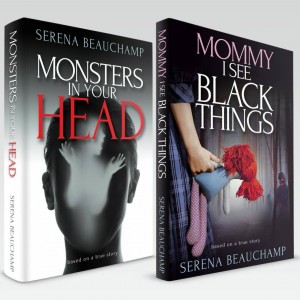 Buy it here at Amazon.com!